• days out • Daytrips • Galway Artist • Giclée Prints • Inlove • Old Buildings • Romance • Ruinlust • Short story • Writer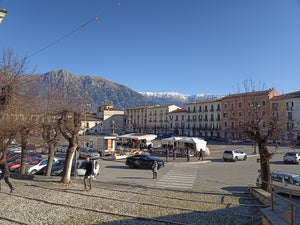 I definitely could get used to this lifestyle.  Christmas shopping complete we headed to the bus stop on onwards home to await the arrival of our appliances delivery due that evening.
Washing machine installed - the pleasure of hanging out a full line of washing on our veranda below was immense - I know its the small things for me.